Our Confined Space Monitoring system – TeQ Shield™ Guardian combines gas detection, video cameras, two-way communication and access control to create an effective solution for confined space monitoring.
TeQ Shield™ Guardian allows you to unify and centralize safety operations, offering you uninterrupted insight into all confined space work. It provides reliable monitoring and two-way communication in high risk, poor visibility areas like confined spaces resulting in enhanced safety of workers in hazardous environments. It helps mitigate risks and enhance the decision-making process especially during emergencies.
TeQ Shield™ Guardian. Making confined spaces and hazardous environments safer and more productive.
Watch United Safety's centralized confined space monitoring system TeQ Shield™ Guardian video.
New Method for Confined Space Management
12 entries were selected to utilize the system on.
Each entry would be active simultaneously and be active 24hrs per day.
24hr Continuous gas monitoring for H2S, CO, LEL & O2
Contractors Trained on using system(1hr)
450 access Cards issued including name, company, certifications, trade/craft/skill
Rig in time 412 hour shifts
24 cameras(2/entry point)
12 Access control device
12 communication device(interior)
Key components of Centralized Confined Space Monitoring Technology
Access control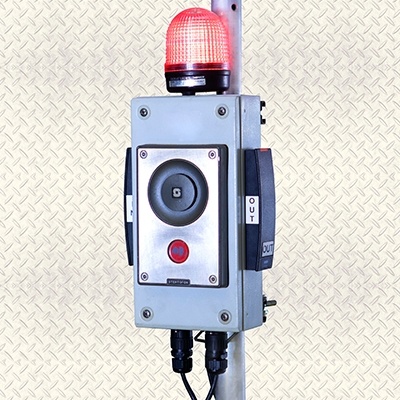 A site badge reader informs personnel whether or not they are authorized for confined space entry.
Communication
Two-way communication outside and inside the confined space allows personnel to be in constant contact with the command center.
Video surveillance and monitoring
Cameras offer clear visibility in a wide array of work and environmental conditions. Video is recorded along with gas detection logs and time stamping for training or investigations.
Hazardous gas detection and monitoring
Real-time gas detection monitors the area for hazardous gases. Audible and visual alarms ensure evacuation in case of toxic atmosphere
Command Center
Our professionals monitor and act on the data from the confined space from inside the command center.
Frequently Asked Questions
---