Safety across oil and gas industries
From drilling and exploration to production and refining, United Safety works across the life cycle of oil and gas and other hazardous industries like mining and construction to protect the people working in these high-risk environments. Be it onshore or offshore rigs, refineries or petrochemical plants, inside deep mines or on construction platforms, United Safety provides a unique suite of cutting-edge networked products and technology, productivity enhancing services and experienced personnel to ensure the safety and efficiency of onsite workers.
From onshore to offshore, United Safety provides a range of networked solutions to offer cutting-edge, cost effective solutions for the upstream sector.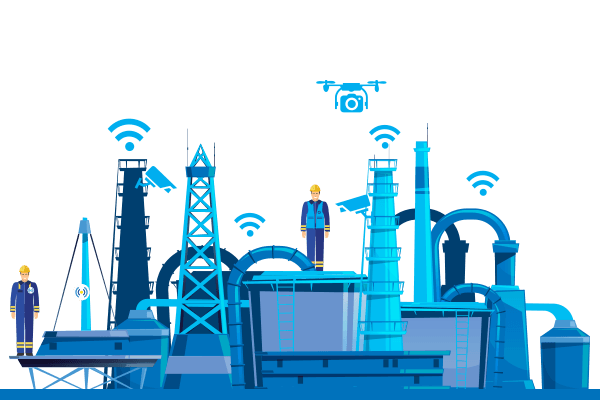 Equipped with a suite of cutting-edge networked services from access control to monitoring, two-way communication to visual analytics, let United Safety introduce you to the world of digital turnarounds.
Let the numbers do the talking
Turnarounds/ Shutdowns supported
Number of offshore and onshore rigs under our watch
Number of innovations launched
Experience Profile
Upstream or downstream, onshore or offshore, United Safety has provided safety services for numerous clients around the globe. From breathing air solutions to Emergency Response planning, learn more about our services and what we can offer you.