Every day, our customers are faced with the challenges of protecting their people, neighbors, assets and the environment. Critical components in Oil and Gas safety, for instance – H2S safety, can be addressed with United Safety's innovative problem solving team and products. Whether the obstacle is distance, community protection and awareness, sensor configuration, communication or advance warning, United Safety has demonstrated the ability to design and implement solutions that are both flexible and comprehensive.
Area and perimeter monitoring is used to keep workers within a certain industrial perimeter safe.
United Safety's proprietary remote community notification system.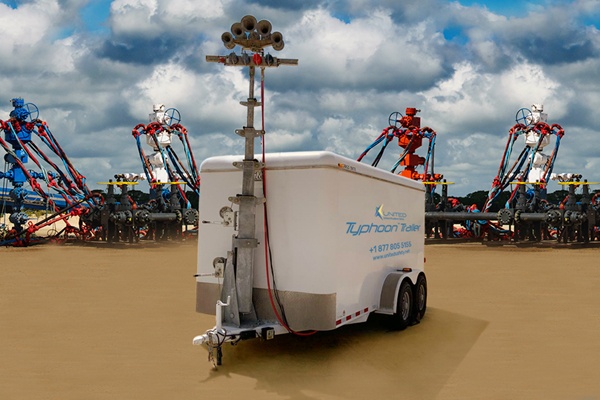 Equipped with a locomotive train horn, it doesn't get louder than the remote community notification system.
---
Ideal solution for first response on gas release. It is a portable and highly mobile gas tracking and monitoring system that allows detection and mapping of escaped gas plumes.