United Safety's proprietary remote community notification system.
It is completely self-sufficient in a ready state and only requires minimal solar power supply for transmitter functions. The units are activated from a command center.
The Typhoon™ uses a proven multi-pitch horn system for maximum sound travel and is customized with a unique communication system that is especially effective in remote climate and terrain.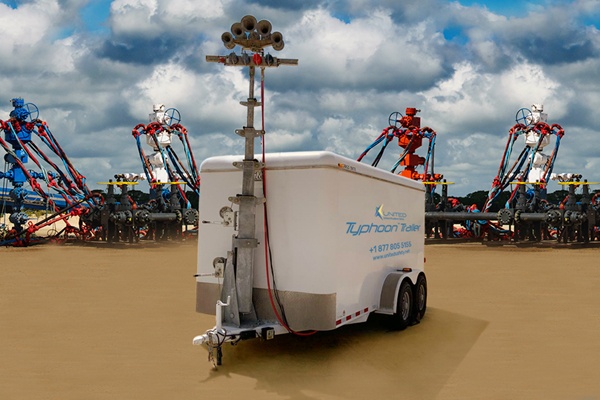 Equipped with a locomotive train horn, it doesn't get louder than the Typhoon™. And now, it comes mounted on a trailer so you can move it to whichever worksite you need.
---
To learn about our other innovations, please contact us.